An old picture of a race I found. In the front there is clearly a 356: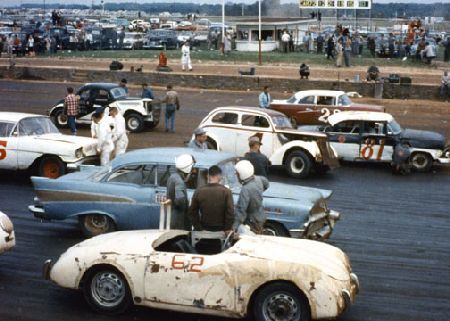 The rear looks 'too long' for a 356, but it's clearly a 356.
First I thought it was a America Roadster:
But when I looked closer I came to the conclusion that it cannot be an America Roadster. The shape of the doors is incorrect (they look like regular cabriolet/Speedster doors) and the rear fender is not sloping like the America Speedster but has the 356 lines...
Furthermore it looks like the rim of the fairing is 'thicker' than the one of the America Roadster...
So the question is: who knows what kind of Porsche 356 this is?