For all those out there who say they can't post photos into their message, well here is your chance to grasp technology. The easiest way is to open a Photobucket account. It is free and you can be an alias like me.
Here is a step by step guide
1. open your web browser and go to
http://photobucket.com/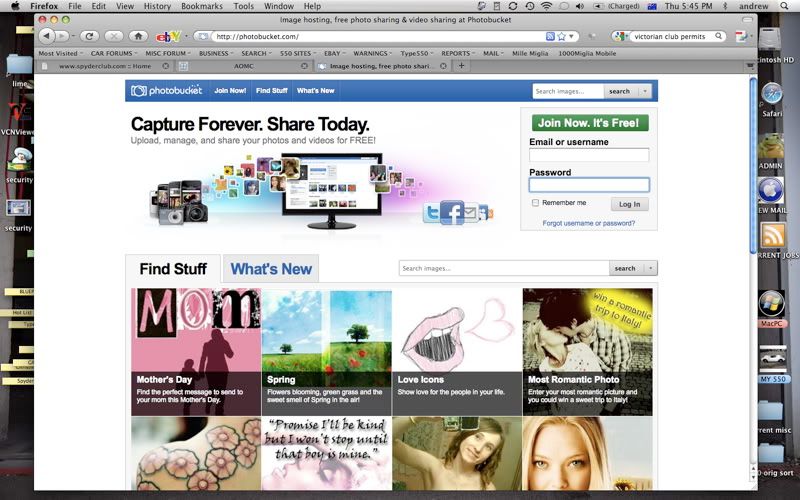 2. click on - the big green button - 'join now - it's free'
3. create your own user name and password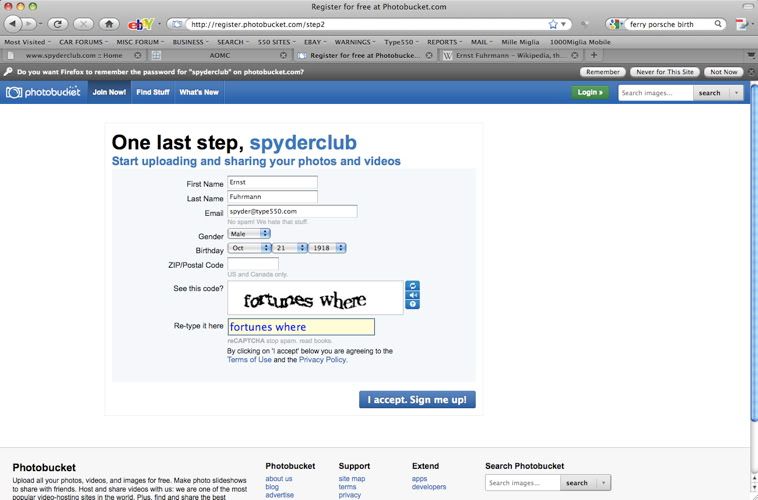 4. fill in some personal details and press 'I accept'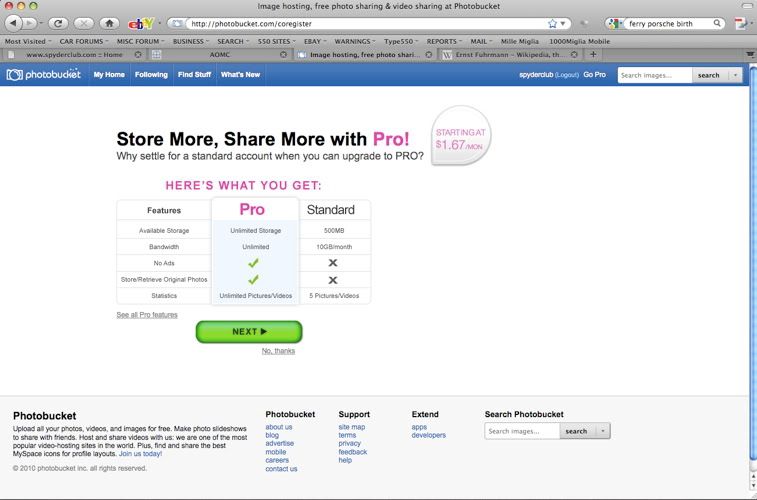 5. click on the 'no thanks'
6. all done - now you are ready to start.
7. click on the upload images button
8. find the photo on your computer you want to load and choose select
9. it will start to upload to your page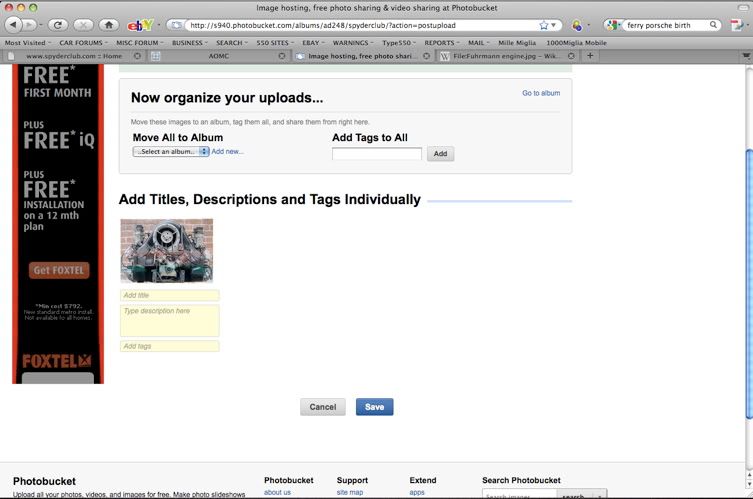 10. once it's loaded, click save
11. copy the 'IMG code' in the last panel underneath the picture
12. paste it into your message reply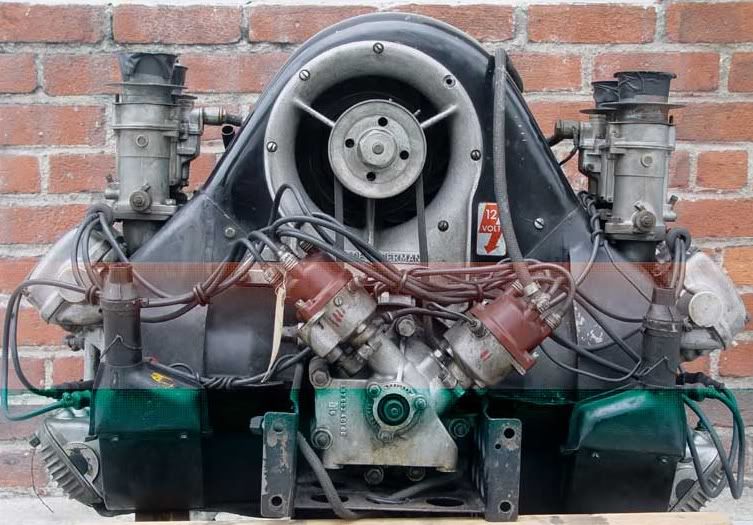 and there you see it - all done in less than 5 minutes
Even you old fogies can do it!