This firewall and 3 oval side panels in the cockpit in the pictures below were installed by Vintage. We will be having 2 of these new firewalls and 3 oval side panel 550 Spyders arriving this month. So when we do, I will take lots of detailed pictures and post them here. This new option is a little more costly than the old version firewall and side panels because many more hours of bonding, bodywork, and paint work is involved. However the upside to this is that you don't have to upholster the firewall (we can if you would like, and we have come up with some detailed stitch work to incorporate that matches the seats and door inserts), this option could actually save you money on your build if you want painted rather than wrap the old original version in Premium Leather for example.
We lay up aluminum panels behind the oval cutouts as well.
Again, we did not take these pictures posted below, Greg at Vintage did, we are just borrowing them until our bodies are complete and I will update them with ours here shortly. Just had some people asking about them, so figured I'd post and share.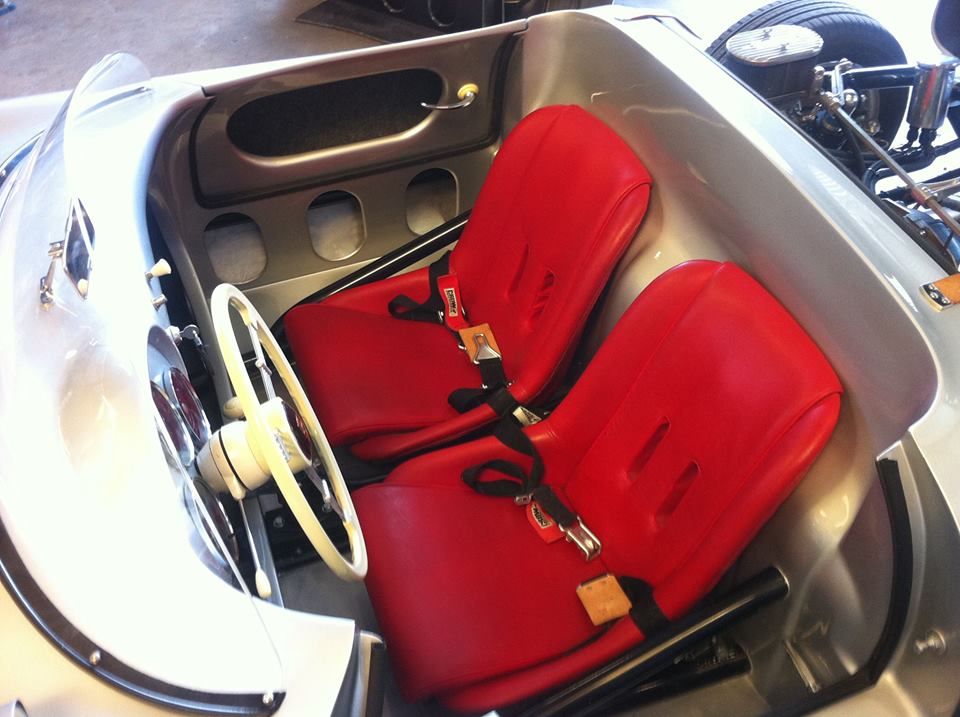 Tell us what you think! We love all feedback, positive or negative. What would you guys like to see be done? We'd love to hear it, criticism is welcome!
-Daniel